Available in the http://repo.insanelyi.com/ Repo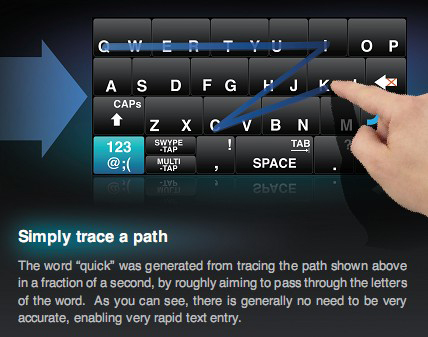 [/url]
Compatible with color keyboard
Swype is a keyboard system for touch mobile devices that enables users to type faster in some instances because it doesn't require as much 'tapping'. Apple has shown little interest in putting Swype on iOS devices however.
That's where the jailbreaking community comes in. Andrew Liu (@WyndWarrior) is working on porting Swype to iOS. With the recent Jailbreakme.com, making it incredibly easy to jailbreak your phone, many others will try it (remember it is in beta).
The blue line that you are drawing isn't working but those issues look to be getting fixed soon by the developer.